ETFA 2022 Plenum Presentations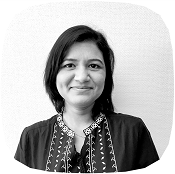 Rafia Inam
Ericsson Research, Sweden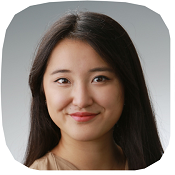 Nadja Yang
President, European Young Engineers PhD Candidate, University of Oxford, UK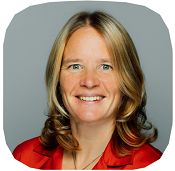 Heike Raatz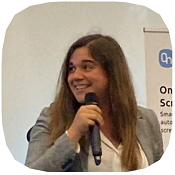 Marte Millet
Plenum Presentation by Rafia Inam
The role of AI and Explainable AI in Telecom industry
The increased application of AI to gain automation has grown the complexity and scalability of the systems, and consequently the need for transparency, understandability and explainability of the AI-based systems. Explainable AI provides methods and techniques to produce explanations about the used AI and the decisions made by it, consequently, helps attaining human trust.
This presentation will go through the need of Trustworthy AI and Explainable AI, different Explainable AI techniques and their application examples form the telecom domain.
Rafia Inam is a senior research manager at Ericsson Research and Adjunct Professor at KTH in research area Trustworthy Artificial Intelligence, Sweden. She has conducted research for Ericsson for the past 7 years on 5G for industries, 5G network slices and management, using AI for automation, service modeling for Intelligent Transport Systems. She is specialized in automation and safety for CPS and collaborative robots, risk assessment and mitigations using AI methods, trustworthy AI, explainable AI, explainable RL. She won Ericsson Top Performance Competition 2021 on her work on AI for 5G network slice assurance, and was awarded Ericsson Key Impact Award 2020, and Key contributor award 2020.
Rafia received her Ph.D. from Mälardalen University, Sweden, in 2014 on predictable real-time embedded software. She is a Program Committee member, referee, guest editor for several international conferences and journals. Rafia has co-authored 40+ refereed scientific publications and 55+ patent families. She has won best paper awards on her two papers: "Towards automated service-oriented lifecycle management for 5G networks", at the IEEE's 9th International Workshop on Service Oriented Cyber-Physical Systems in Converging Networked Environments (SOCNE) in 2015, and "Support for Hierarchical Scheduling in FreeRTOS" in 16th IEEE International Conference on Emerging Technologies and Factory Automation (ETFA'11), September 2011.
Plenum Presentation by Nadja Yang
SmartE2 - for the digitization of intelligent buildings, improving the quality of life in an accessible and simple way
Nadja is the President of the "European Young Engineers", an NGO that represents about 500,000 members, and supports young engineers across Europe to get engaged and broaden their horizons in the fields of hydrogen and the energy transition, water reuse, circular economy, sustainable mobility, STEM in politics, diversity within STEM, future of work, engineering education and more. She is pursuing a PhD in Systems Engineering at Oxford, where she conducts research on the Urban Bioeconomy, a concept to help cities become more sustainable and productive in terms of its biological resources. A German Rhodes Scholar and Forbes 30 Under 30 Europe & DACH lister, she previously studied chemical engineering at the Technical University of Munich. She researched on Resource Efficiency Policies at Tsinghua University Beijing and on Change Management and Circular Economy at the University of São Paulo. Additionally, she obtained work experience in industry, policy and consulting at Siemens, Systemiq, BASF, Linde and the German Federal Ministry for Economic Affairs and Energy.
Plenum Presentation by Marte Millet
Collaborative robotics as part of the daily activities in various fields
Many different working environments such as; manufacturing, inspection and agriculture already integrate collaborative robots in their daily routines.
Depending on the application and the surroundings the different robots are designed or chosen such as a mobile base or a mobile manipulator. The working conditions will define the robot Hardware, Software and Electronic characteristics in order to optimize and guarantee its performance in an efficient and safe manner.
The talk will detail the process of selecting, implementing and integrating robotic solutions in different areas and present real use cases.
Ms. Marta Millet (F) received the degree of B. Eng and M.Sc in Industrial Engineering (with focus in Automation and Robotics) from the Polytechnic University of Valencia in 2016 . She owns since 2018 a Master in Electromechanical Engineering from the Free University of Brussels. She started working in Ottobock as a trainee in 2016 participating in the design optimization of knee prostheses. Later she developed her Thesis in KUKA Robotics developing a more intuitive and task oriented programming of collaborative robotic arms. She works since 2018 in Robotnik Automation and participates in different industrial and research projects as a R&D Project Manager.
Plenum Presentation by Heike Raatz
Agile Development @ Bosch Power Tools
Heike Raatz is working as project director at Bosch Power Tools GmbH in Stuttgart-Leinfelden. After her studies of mechanical engineering at TU Darmstadt and the University of Christchurch New Zealand she started within a trainee program at Daimler AG. During her time at Daimler she collected experience in production technology and within the truck engine development. In 2012 she changed to the Robert Bosch GmbH where she held different functions such as development of assembly & automation solutions at Bosch Manufacturing Solutions, innovation management at Bosch Packaging and development of transport technology for factory automation at Bosch Rexroth. Since 2021 she is responsible for automation on construction sites at Bosch Power Tools GmbH.